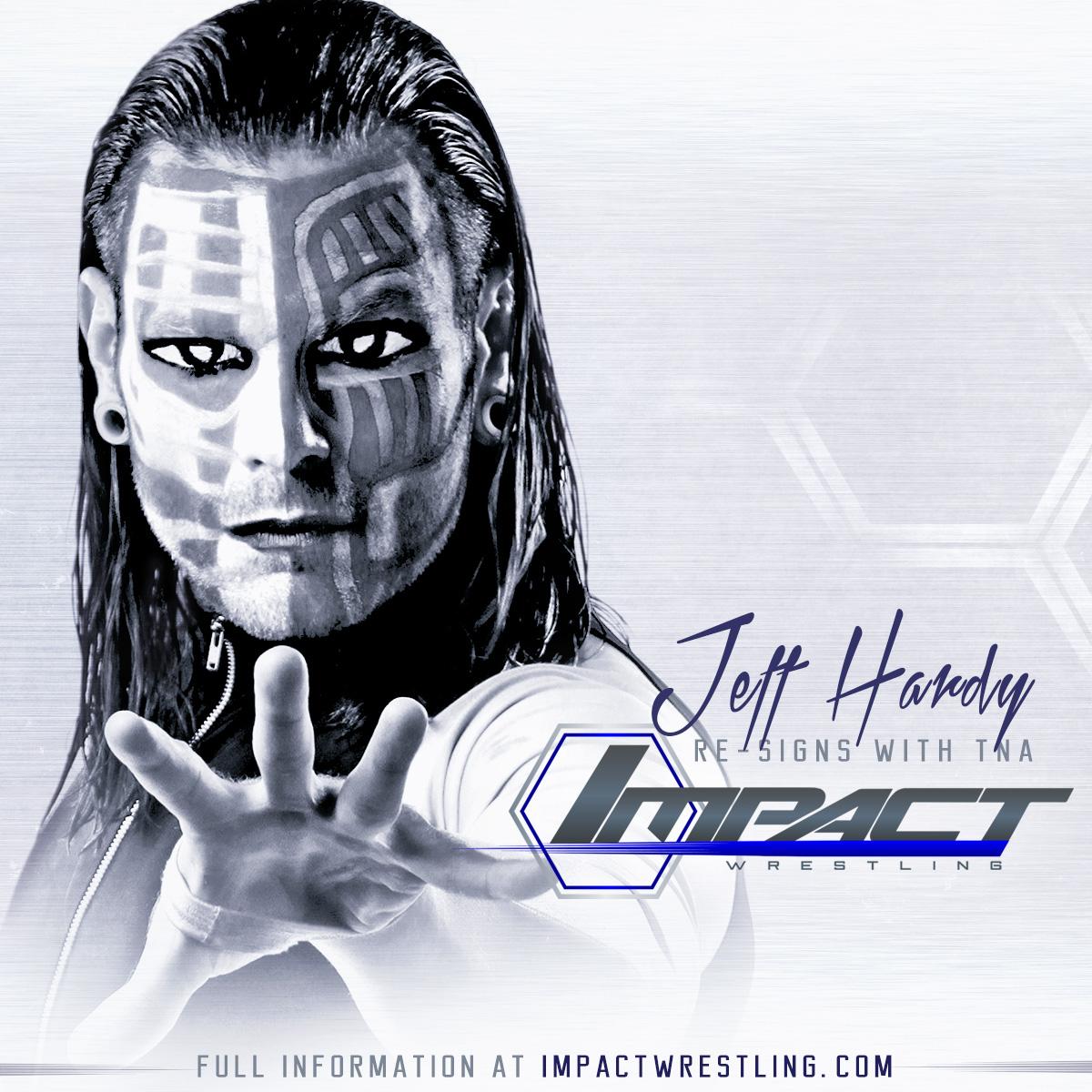 TNA announced this afternoon that Jeff Hardy has re-signed with the company. This is a great signing simply because Hardy's one of TNA's biggest stars at a time when the star power is at its lowest in company history, which is not necessarily a bad thing. Jeff Hardy's also quite versatile since he can compete in the main event scene as well as in the Tag Team Division with Matt Hardy. I suspect that he'll spend much of 2015 in the latter division however and that's a good thing.
TNA announced that Manik has re-signed with the company. It's good to see that TNA consider Manik a significant enough talent to announce his re-signing because I feel like he often gets overlooked by some for whatever reason. With the new look that he debuted in late 2014, I have a feeling Manik is in for a very eventful 2015, especially if he's the one to be the first member to rebel against the Revolution, along with his friend Khoya (formerly Mahabali Shera). This is one of those signings that will not get much buzz, but it's an important one in my opinion.
TNA announced that Kenny King has re-signed with the company. This is one that I personally hoped we'd hear about because I'm a big fan of King's. I think he has enormous potential and we've only gotten a glimpse of it in 2014 when he aligned with MVP and Lashley. In 2015, he will be a member of the BDC so it'll be interesting to see how deals with the addition of new members as well as a renewed focus on wrecking havoc in TNA, and we all know how much Kenny King enjoys doing that.
TNA announced that Gail Kim has re-signed with the company. It's good to finally get some closure on Gail Kim's status with TNA simply because she was one of the talents whom we heard so much speculation about in recent months. All's well that ends well since Gail Kim is still a member of the Impact Wrestling roster, and with the arrival of Awesome Kong, I think I can speak for every TNA fan when I say hell yeah!
TNA announced that Mark Andrews has officially signed his contract with the company. Andrews was declared the winner of British Boot Camp 2 by Dixie Carter in December and it sounds like TNA have some big plans for the young high-flyer. Personally, my anticipation for his debut is high simply because I can't wait to see what he will do inside the TNA ring and in the X Division.

UPDATE: TNA announced that Awesome Kong has returned to the company, after an absence of four years, and he officially been signed to a contract. I this is fantastic news and if the reaction by the fans to Kong's return last week is any indication, I'm not alone. I'm downright giddy just thinking about Kong's potential matches and feuds with Havok and Taryn Terrell, as well as the possibility of Gail Kim vs Awesome Kong: The Sequel.